Sustainability
Sustainability is very important to us here at OLPRO. In fact it's so important to us that we've publicly set out our ambition to become a carbon-neutral company. We're not only doing this for the benefit of our customers around the world, but we're also doing this because we know that all businesses have a responsibility for the sustainability of our environment for generations to come.
We factor sustainability into every decision we make at OLPRO and we're always looking for new ways to improve and evolve our sustainability as a company. Over the years, this has seen us develop a number of popular services, initiatives and product ranges. We've developed tree planting initiatives, Loan & Go rental systems and 100% biodegradable product ranges like Husk. We'll continue to launch new ideas and make important change to become carbon neutral, for the benefit of everyone on our lovely green planet.
OLPRO not only has a Green Policy but also a Carbon Neutral Policy which has to be referenced upon every decision as a business to minimise our impact on the Earth. We have targets around our impact and programs to allocate resources to achieving these targets.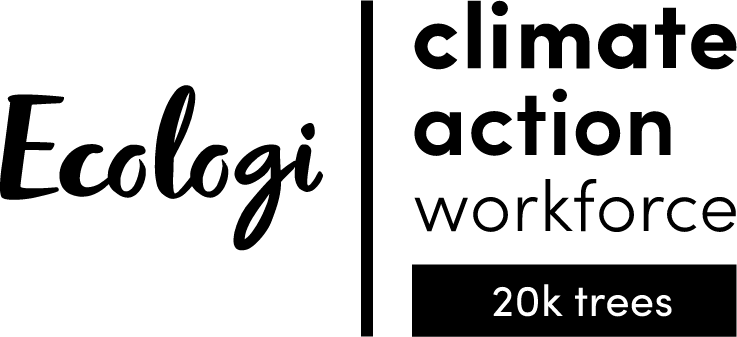 Products
Husk - As part of our active role in being sustainable, we have stocked a wide range of Husk products that are sustainably made from rice husk. Husk is the protective shell that covers rice whilst it is growing and it is used as a sustainable product for fuel, building and alternatively a substitute for plastic. For us it is durable, insulating, biodegradable and prevents the growth of bacteria and mould, making it the perfect sustainable alternative to plastic.
Recycling of tents/awnings - Alongside our environmentally-friendly product ranges, we're continuously finding new ways to improve our ability to re-use and recycle products where possible. Badly damaged canvas products are donated to local recycling centres who are able to repurpose the products - whether it's through usage in schools and colleges, or by being recycled into bags. We also encourage customers who only intended to go camping once or twice to make use of our popular 'Loan & Go' rental service, which allows customers to benefit from a significantly lower price in comparison to buying a product outright.
Operations (Facilities) -
Paperless Company - As an ecommerce company, we are well placed to operate as a paperless business and pride ourself in working this way. Over the years, we've significantly reduced our need for the use of paper and utilised electronic documentation where possible. This helps with the reduction of paper wastage, pollution and deforestation, but it also helps us to operate much more quickly and effectively as a business.
Our entire order and despatch process now is paperless.
Manufacturing - The biggest challenge for us as a company is the movement of products from our factories in the Far East to our UK based warehouse. We are putting in place several measures over the coming years in order to minimise the movement of stock and also to cut carbon out of our manufacturing processes.
This initiative will mean shorter movement of stock and an increase in the use of recycled materials. As it stands we monitor carbon usage at all manufacturing points.
Social Responsibility -
As a community-focused company, we take every opportunity possible to support local communities, charities and other positive initiatives. We proud to have already achieved so much in this respect, but our journey to help our local communities will never stop.
Every year we work with a charity partner to help them to raise funds and for the year of 2021 we're working with Make-A-Wish UK. We donated all proceeds generated from our 2021 Calendar to Make-A-Wish and we will continue to support them throughout the year.
We've also helped Local Government authorities during the 2020 floods by donating sleeping bags for those that were displaced by floods and we've also supplied homeless charities with sleeping bags for vulnerable people.
On top of this, we're proud to support local sports teams and we've supplied kits for the Worcester Disability Football Club.
Outdoor Participation
Lobbying - We provide data and contribute to academic research on social and environmental topics whenever requested.
Loan & Go - As part of getting as many people camping as possible we launched our Loan & Go service with the aim of avoiding plastic waste and promoting camping. The Loan & Go rental service service allows customers to borrow any one of OLPRO's tents or awnings at a much cheaper price than if they were to buy the product outright. The tents have been made available for borrowing in blocks of three days and all customers are given the option to buy their products at the end of their rental period if they wish. recommendations and provide expertise to Industry Bodies and Government officials to advance standards where possible, as well as offering support for social or environmental policy changes.
Conservation
Tree Planting Initiative - As part of our goal to be more sustainably conscious we have partnered with Ecologi to plant a tree for every tent, awning or backpack sold. We are really proud to be in a position where we can give back to the environment that we love so much, and what better way than planting a tree.
We are already contributing to reforestation projects worldwide, and we love to see the positive impact our business is having on communities around the world. To get the latest update on our tree-planting progress, you can visit our Ecologi page here.
Our Board of Directors review our social and environmental performance on a regular basis and identify ways to improve sustainability performance further.
Carbon Footprint - As a company, we're consistently looking at ways to reduce our carbon emissions, whether it's by improving the packaging of our products or improving the way that we import our products into the UK. The business has a written preference to purchase from local suppliers where possible and also offers incentives for staff to live within 20 miles of the company's office.
Through our work in partnership with Ecologi, we have already managed to offset our carbon emissions by many tonnes, helping to reduce the amount of carbon that is released into the atmosphere.